Support / Contact Us »
FAQ
WEBCatalog
Instruction Manuals
Contact Us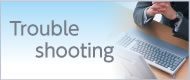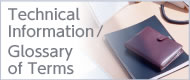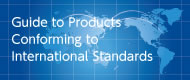 |

Rotary Actuators
Can we change from the MSQ∗ sizes 10 to 200 A (adjustment bolt type) to the MSQ∗ sizes 10 to 200 R (internal shock absorber type)?



Yes, you can replace the adjustment bolt with the applicable shock absorber stated in the catalog. At that time, please keep a hexagon nut and seal washer since they will also be used with the absorber.
Please note that
(1) the product label and actual product will be different,
(2) the product specifications (rotation time adjustment range, allowable kinetic energy) will be different,
(3) the tightening torque of the absorber's hexagon nut needs to be checked and
(4) SMC cannot guarantee the product performance since the change is deemed as a modification.