-
Global Network



Adobe Flash Player(v16 or later) is required to view the catalog.

How to use Digital Catalog

Romania
SMC Romania S.r.l.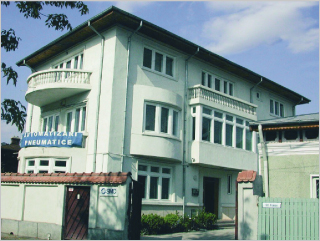 SMC Romania S.r.l.
Str Frunzei 29, Sector 2, Bucharest, Romania
Phone: +40-213205111
Fax: +40-213261489
e-mail:smcromania@smcromania.ro
URLhttp://www.smcromania.ro
| | |
| --- | --- |
| Number of employees | Approx. 25 |
| General manager | Walter D'Alessandro |
SMC Romania S.r.l. was established in 1996.
Their head office in Bucharest is augmented by eight regional sales offices. These in turn are further supported by a network of 25 distributors which together form a network providing excellent service. With warehouses located at their head office and sales offices, and the inventories stocked by their distributors, they can respond quickly to customer needs.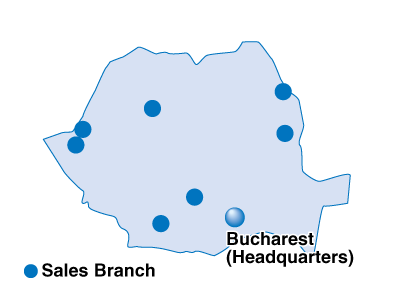 Bucharest Branch
Str. Frunzei:29, Sector2, Bucharest, Romania
Phone : +40-21-3261486
Fax : +40-21-3261489
地図を表示
Craiova Branch
A.I. Cuza, Bloc 8C, Parter,
Craiova, Dolj, Romania
Phone: +40-251-421680
Fax: +40-251-421680

地図を表示
Timisoara Branch
C. Buziasului, no. 11,
Timisoara, Romania
Phone: +40-256-294930
Fax: +40-256-294930

地図を表示
Barlad Branch
N. Iorga, no. 7-9, bl. V1-4, Sc. C,
ap. 32, Barlad, Romania
Phone: +40-235-411010
Fax: +40-235-411010

地図を表示
Cluj Branch
Univ. Tehnica Cluj, Muncii, no. 103,
D16, Cluj, Romania
Phone: +40-264-415249
Fax: +40-264-415249

Pitesti Branch
Univ. Pitesti, Targu din Vale, no.1,
T428, Pitesti, Romania
Phone: +40-248-221187
Fax: +40-248-221187

Arad Branch
Str. Cornelia Bodea no.2,
Arad, Romania
Phone : +40-257-708324
Fax : +40-257-708326

Braila Branch
Phone: +40-239-612865
Fax: +40-239-612865