-
Global Network



Adobe Flash Player(v16 or later) is required to view the catalog.

How to use Digital Catalog

Latvia
SMC Pneumatics Latvia SIA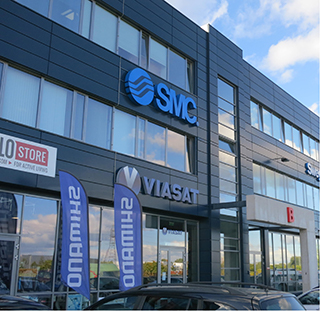 SMC Pneumatics Latvia SIA
Dzelzavas str. 120g, Riga, LV-1021, Latvia
Phone: +371-781-77-00
Fax: +371-781-77-01
e-mail:egils@smclv.lv
URLhttp://www.smclv.lv
Managing Director
Torbjörn Lundberg
(SMC Sweden)
Sales manager
Egils Lieknins
SMC Pneumatics Latvia SIA was founded as a subsidiary of SMC Sweden in 2001.
They conduct product sales and offer user services and technical support, and have a warehouse with a representative inventory of 700 products. By participating in such venues as the Baltic States' annual industrial exhibition, SMC Latvia is actively seeking greater recognition of the SMC brand name.
They serve customers in a variety of industries, including food, timber, machinery, metal processing, textiles and medicine.