-
Global Network



Adobe Flash Player(v16 or later) is required to view the catalog.

How to use Digital Catalog

Norway
SMC Automation AS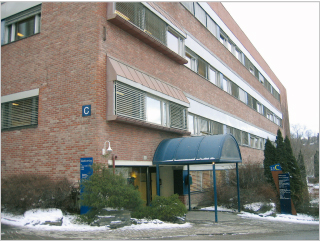 SMC Automation AS
Vollsveien 13 B, Granfos Næringspark N-1366 Lysaker, Norway
Phone: +47-67-12-90-20
Fax: +47-67-12-90-21
e-mail: antj@smc-norge.no
URL http://www.smc-norge.no
Number of employees
Approx. 10
Managing Director
Torbjorn Lundberg
(SMC Sweden)
General Manager
Anton Tjernlund
ISO certification
ISO 9002
SMC Automation AS was established in 1997 in the city of Lysaker which is adjacent to Oslo.
To respond quickly to customer demands, a stock of standard products as well as special order products is constantly maintained, making it possible to meet short deadlines. With the support of sales engineers and distributors, they provide customers with fine-tuned services.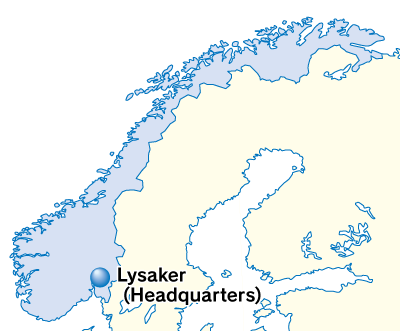 Main Inventory Series
Directional Control Equipment
SY, SYJ, VQC, VQD, VF, SV, VFN, VFS, EVS, V111, V114, VV100, VP, EVT, VGA342, VDW, VXD, EX
Actuators
C55, C85, C96, CP96, CQ2, MXS, MGP, CJP, RSQ, MK2, CRB, MSQ, MHZ2, MHZL2, MHZJ2, MHF, MHL2, MHC2, MHY2, XT661
Electric Actuators and Cylinders
LE
Modular F.R.L. /
Air Preparation equipment
AF, AR, AW, ARG, ARJ, ARM, ARP, ARX, AL, AFM, VHS, AN, EAV, IR, ITV, VBA
Fittings and Tubings /
Flow control equipment
KJ, KQ2, KDM, KM, KS, KX, TU, TUH, TS, TCU, TRBU, VMG, AS, ASV, AQ, KEA, ASD, ASP, AKH, AKB, AK, ASN, ASR, ASQ, ASS
Vacuum equipment
ZP, ZF, ZH, ZU, ZL, IRV, ZX, ZM
Electric equipment
PPA, PS1000, IS, ISE, ZSE, PSE, PFM, PF2A, PF3W, IZS, IZN, IZF
∗ In addition to the above main stock series, they also carry other stock in response to the requirement of their customers.