-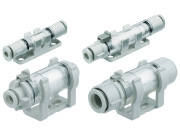 In-line Air Filter
ZFC Series
Updated Jul-16
ZFC1□/ZFC3□ added

[New]

Operating pressure range: -100 kPa to 1.0 MPa (20°C)
Both positive pressure and vacuum pressure can be used with one unit!
With lock mechanism
During positive pressure, prevents components from being scattered when loosened.
2 types of transparent case materials are available.
Polycarbonate (Standard), Nylon (Made to order)


See Catalogs
Product Features
■Both positive pressure and vacuum pressure can be used with one unit!
Operating pressure range: -100 kPa to 1.0 MPa (20°C)
Filtration 5 μm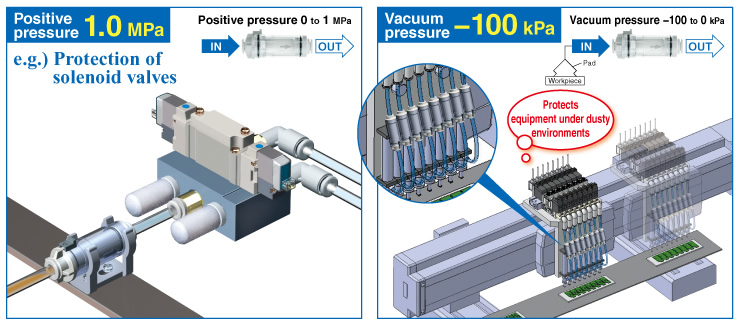 ■Series Variations 4 sizes 18 models

■Other Features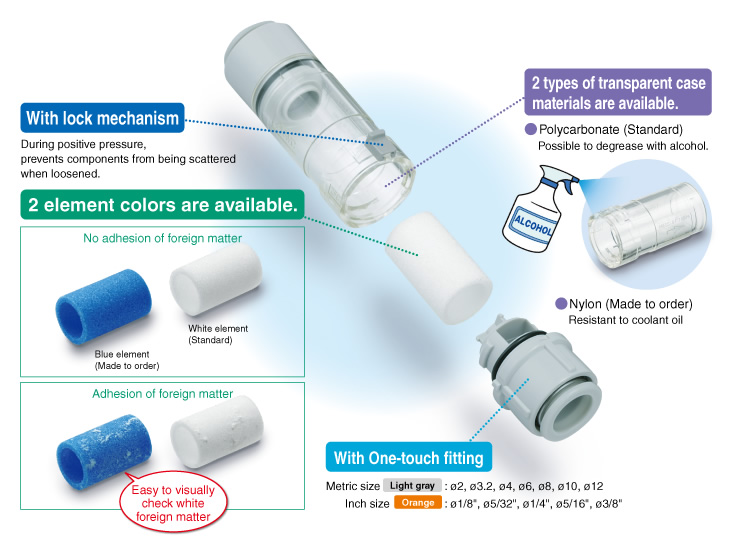 Available with different bores on IN and OUT sides!(Made to Order)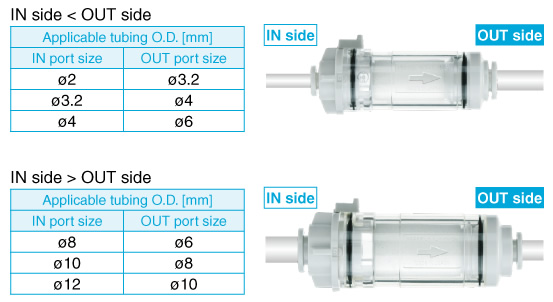 2 levels of filtration rating are available.
5 μm
10 μm (Made to order)
Selectable piping port sizes
Up to four types of piping port sizes can be selected with the same filtration area.

■Two types of bodies can be selected with the same piping size.

■Filter Variations