|

Fittings and Tubing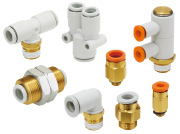 One-touch Fittings
Series KQ2
Updated Sep-16
Oval type release button added

[New]

Possible to use in vacuum to -100 kPa.
Improved tube insertion/removal
Insertion force: Max. 30% reduction
Removal force: Max. 20% reduction
Compact and lightweight
Dimensions height direction 24% shorter
Dimensions horizontal direction 23% shorter: Weight 57% lighter
Body type: totaled 51 models
Thread material/Surface treatment(Treated or Non-treated): 2 types
Selectable surface treatment: Brass(No plating), Brass + Electroless nickel plated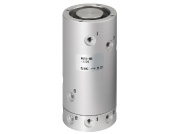 Rubber Seal
Rotary Joint
MQR-X229
Updated Sep-15
Oldham coupling
Operating pressure range: -100 kPa to 0.7 MPa
Allowable rpm: 200 min-1 *1
Max. start-up rotation torque: 0.50 N・m*2 or less
Service life: 10 million rotations*3
Number of circuits: 8 circuits
*1 Reference value, *2 When no pressure applied, *3 Under SMC's life test conditions

Moisture Control Tube/Coil Shape
IDK04-100-C1
Updated Dec-14
Tube buckling of moving part reduced.
Prevents condensation in piping for small cylinders/air grippers.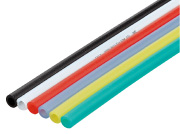 Multi-core, Multi-color Specification
Flat Tubing
TU/TUS/TUZ Series
Updated Aug-14
Can be identified and managed by colors.
Integrated type without the need to bind!


Compatible with Food Sanitation Law
Polyurethane Tubing
TU-X217
Updated Jun-14
Compatible with Food Sanitation Law
Cmpatible with the test conforming to Japan's Food Sanitation Law based on the 370th notice given by the Ministry of Health and Welfare in 1959.
Color variations: Black, White, Blue, Clear
Size variations (O.D./mm): φ4, φ6, oφ, φ10, φ12
Length per roll: 20 m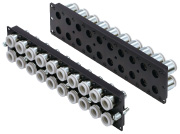 Rectangular Multi-connector with
φ10, φ12 One-touch Fittings
KDM-X1053
Updated Apr-14
φ10, φ12 One-touch fittings added to the multi-connector.
Multiple pipes (6, 10, 20 tubes) can be collectively connected/disconnected in one-touch operation.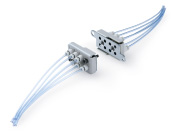 Rectangular Multi-connector
with φ2 One-touch Fittings
KDM6-02-X955-1
Updated Sep-13
Multiple pipes can be mounted secure in one-touch operation.
A single panel side opening for full access.