-



Step Motor Controller
JXCE1/91/P1/D1 Series
Updated Nov-16
Communication protocol
EtherCAT®, EtherNet/IP™, PROFINET, DeviceNet™
Two types of operation command
Numerical monitoring available
Transition wiring of communication cables


See Catalogs
Product Features
■Two types of operation command
Step no. defined operation: Operate using the preset step data in the controller.
Numerical data defined operation: The actuator operates using values such as position and speed from the PLC.
■Numerical monitoring available
Numerical information, such as the current speed, current position, and alarm codes, can be monitored on the PLC.
■Transition wiring of communication cables
Two communication ports are provided.
* For the DeviceNet™ type, transition wiring is possible using a branch connector.

■Both air and electric systems can be established under the same protocol.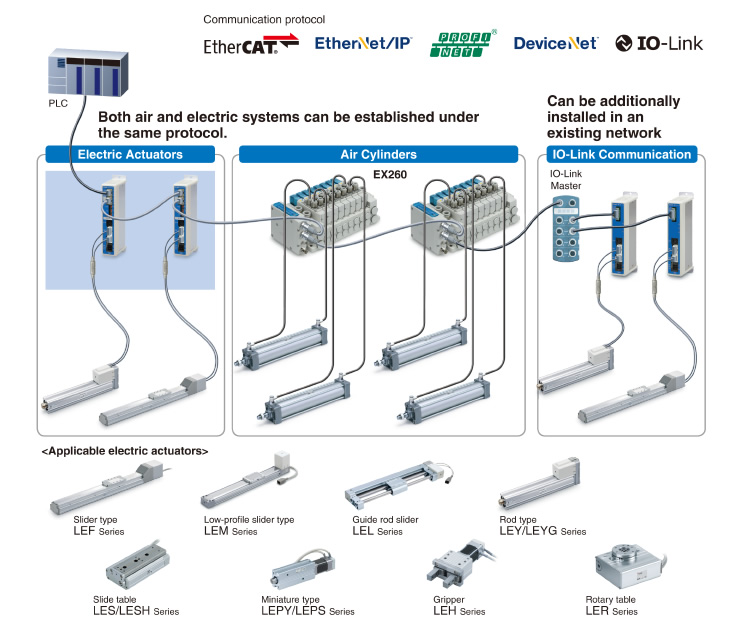 ■System Construction