-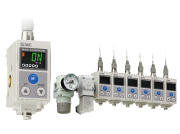 3-Color Display Digital Gap Checker
Series ISA3
Updated May-16
Added centralized lead wire to manifold.

[New]

Check at a glance if the workpiece is placed or not
The clearance distance between the detection surface and the workpiece can be found intuitively
Simple Setting: Setting is possible while checking the displayed value
Energy Saving: Air consumption 60% reduction
Improved drainage resistance: 10 times or more


See Catalogs
Product Features
■The 2-Screen, 3-Color Digital Display
Check at a glance if the workpiece is placed or not.
The clearance distance between the detection surface and the workpiece can be found intuitively.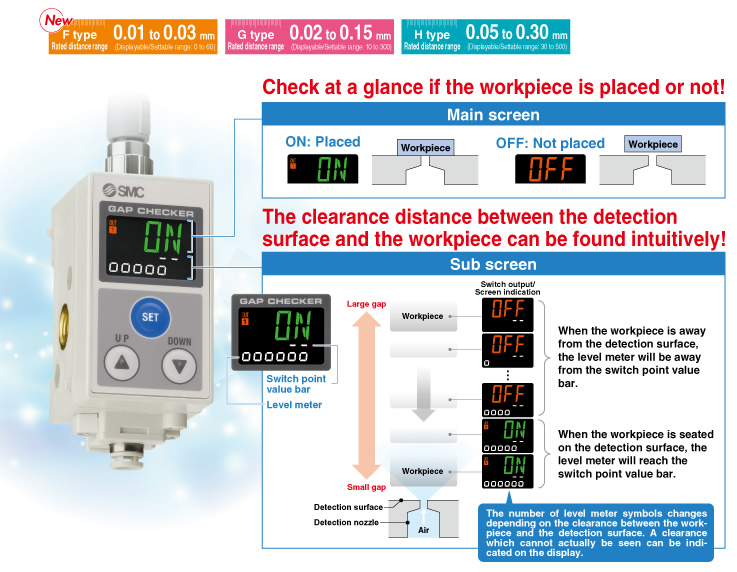 ■3 Step Setting (Switch Point Change Mode)
A simple operation to enter the switch point value
(point at which the clearance reaches the switch point value)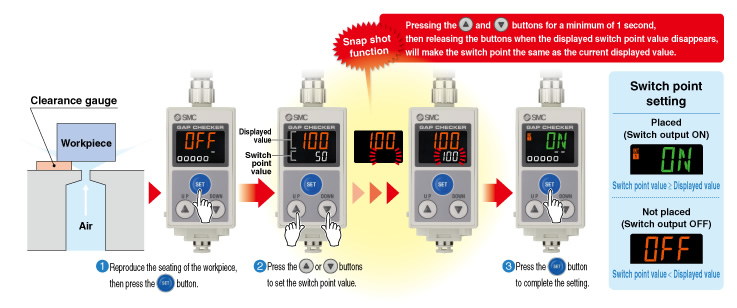 The sub screen display can be selected from 6 display options

■Improved Environmental Resistance
Easier maintenance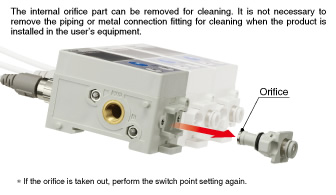 Measures against drainage
Drainage resistance:10 times or more
* Based on the SMC's specific testing condition (oil proof test).
* Compared with the ISA2.

Withstand pressure expanded
Max.:600 kPa(3 times* compared with the ISA2)
* Compared with the ISA2 with 0.2 MPa pressure gauge.
High pressure flushing is possible.
* The switch output will be OFF during flushing.
■Noise reduction, Energy saving, Measures against clogging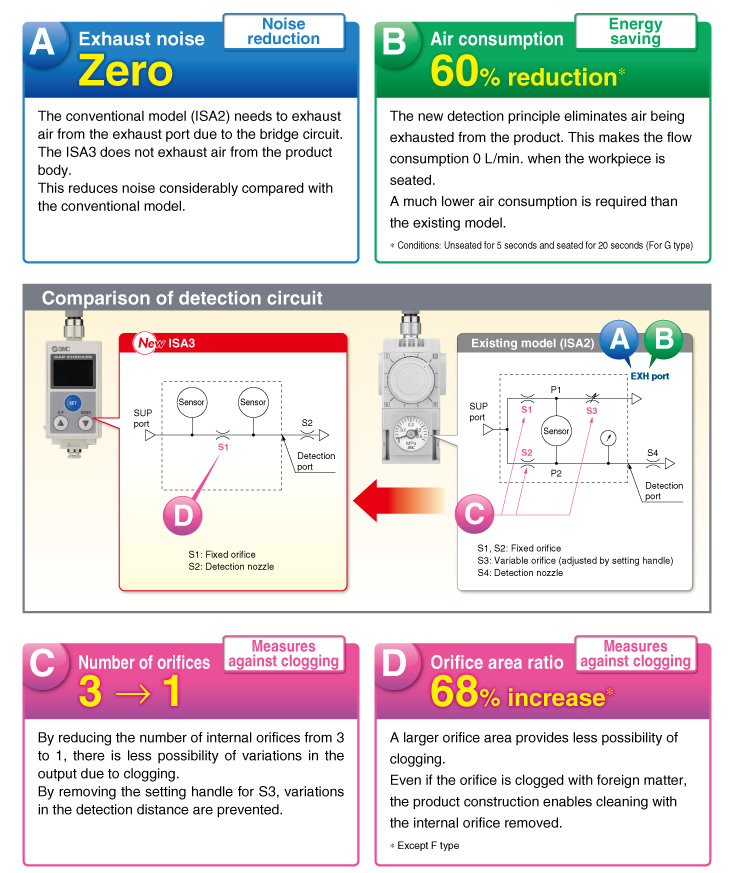 ■Compact & Lightweight

■Space-saving & Reduction of Work-Hours (Centralized Lead Wire)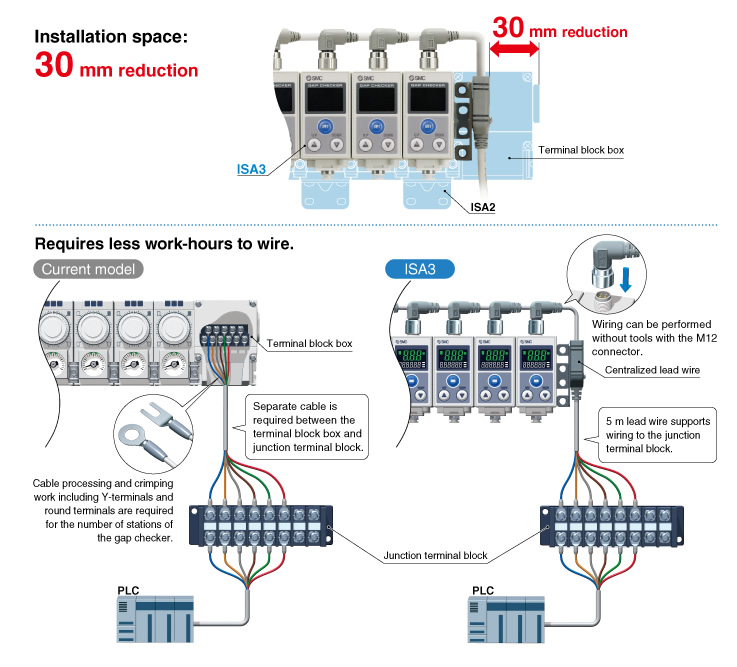 ■Piping Variations

■Manifold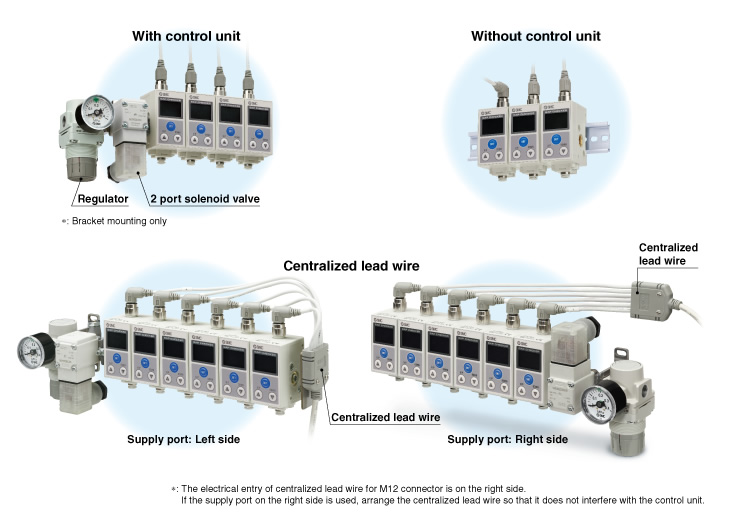 ■Application Examples
Confirmation of the datum level for press fitting of a shaft

Confirmation of close contact with the datum level for machining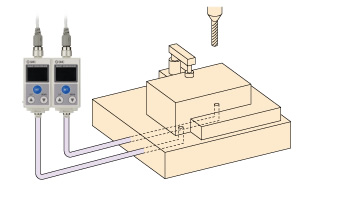 Confirmation of close contact with the workpiece for machining
■Main Functions
Display OFF mode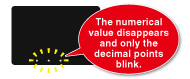 Display OFF mode can be selected. The display can be turned OFF to reduce power consumption.
Display color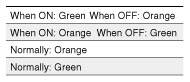 The color of the main display can be set to change depending upon the output activity. The display color change makes visual identification of the output ON/OFF easier.
Unit conversion

The pressure unit displayed on the sub screen can be changed.
Security code

By activating the security code, the key lock cannot be released without entering a security code.
Displayed value compensation
The displayed value can be corrected within ±20% R.D. of the displayed value at the time of shipment.
Forced output
The output can be fixed to an on/off state when starting the system or during maintenance. This enables confirmation of the wiring and prevents system errors due to unexpected output.
Zero-clear of pressure display
The pressure value displayed on the sub screen can be cleared to zero.